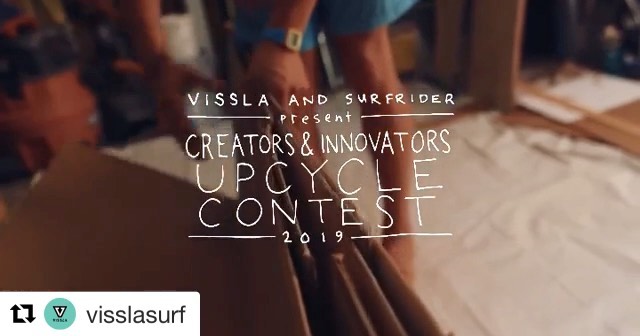 "山川海をつなぐ"ウッドボードKUKUプロジェクトが海外へ!
いよいよ来週、WoodBoard KUKUデザイナーの高森が木桶再生プロジェクト主宰@yoshinari_noda氏と共に渡米!
VISSLA主催の「Creators & Innovators UPCYCLE CONTEST 2019」のオープンクラスのファイナリスト4名の中に選ばれ招待されることに!
CAサンクレメンテに8名のファイナリストたちが集結!
順位はともかく、世界のサーファーたちと海洋環境に対する意識と、これからのサーフ理論を共有してきます。
コンテストのページはこちら↓
https://www.vissla.com/ja/creatorscontest/
#woodboardkuku#木頭杉#山川海をつなぐ #手前みそのススメ #木桶再生プロジェクト #ウッドボード#alaiasurfing #alaiasurfboards #海洋環境#環境問題 @yoshinari_noda @nakawood @indianeagleyasu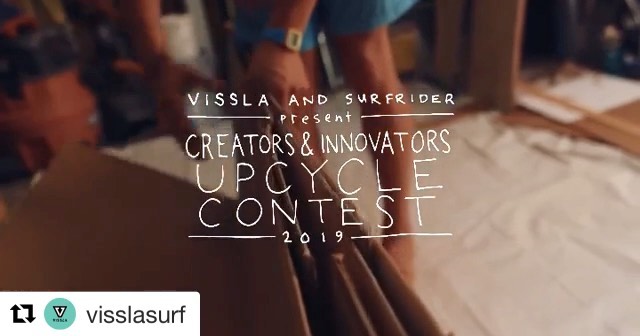 《コンテストページからの引用》
Vissla has partnered up with our friends at the Surfrider Foundation to challenge you, the wave conscious, to take something that might be considered waste and create something that can be used in the ocean.
HOW IT WORKS
UPCYCLE

You must upcycle an old or found object into a functional wave riding craft (i.e. surfboards, handplanes, paipos, fins, alaias, skim boards, boats, etc.) Be creative!

ENTER

All contestants must enter a video or 3-6 photographs showing their project from start to finish via Instagram with the hashtag #CreatorsContest and clearly state your country of residence by September 9, 2019.

JUDGING

Judging will be based on innovation, functionality, creativity, design, and aesthetics.

FINALISTS

Finalists will be selected and asked to send in their projects for verification and final voting. Finalists will be awarded exclusive prizes and invited to a gallery event to have their final object on display.

GALLERY SHOW

Winners will be announced at the final event held at The Ecology Center on October 18, 2019.
MAKE YOUR OWN HANDPLANE!
We're making it easy for you to participate. Download this handplane template and print it out to create your own handplane! Detailed instructions are on the template. Have fun!
OFFICIAL RULES & REGULATIONS
How to Enter: Beginning at 10:00 a.m. Pacific Time ("PST") on July 15, 2019 until 11:59 p.m. PST on September 9, 2019, you may enter the Vissla / Surfrider Foundation Creators & Innovators Upcycle Contest by posting a video or 3-6 photographs showing their project from start to finish via Instagram, tagging #CreatorsContest and captioning your country of residence. Any entry that is incomplete or late will be disqualified. Vissla and Surfrider Foundation ("Sponsors") and all other Promotion Entities (as defined below), their affiliates, distributors, dealers, subsidiaries, parent corporations, and their respective officers, directors, shareholders, employees and agents, and any and all Internet servers and access provider(s) (collectively know as Vissla and Surfrider Foundation) are not responsible for: any incorrect or inaccurate entry information; human error; technical malfunctions; failures, omission, interruption, deletion, or defect of any telephone network, computer online systems, computer equipment, server providers, or software, including any injury or damage to participant's or any other person's computer relating to or resulting from participation in this Promotion; inability to access the Vissla and Surfrider Foundation Website or Instagram; theft, tampering, destruction, or unauthorized access to, or alteration of entries; transactions that are processed late or incorrectly or are incomplete or lost due to computer or electronic malfunction or traffic congestion on the Internet or at any website.
Eligibility: This Promotion is open to people who are 13 years of age or older. Employees and their immediate families (spouses, parents, siblings, children and each of their respective spouses) of Vissla, Surfrider Foundation, and their advertising and promotion agencies (collectively known as the "Promotion Entities") are not eligible to enter or win. All participants and/or entrants release the Sponsor, the Promotion Entities, and their agents, advertising and promotion agencies, affiliated companies, Promotion partners and prize suppliers, and all of their respective affiliated companies, employees, officers, directors and shareholders, from and against all claims and damages arising in connection with each entrant's participation and/or entry in the Promotion and/or their receipt or use of any prize awarded in this Promotion. Any and all warranties and guarantees are subject to the respective manufacturer's terms and conditions. This Promotion is governed by U.S. law and is subject to all federal, state and local laws. Void where prohibited by law.
Prizes: Finalists will be selected and asked to send in their projects for verification and final voting. They will be invited to an event gallery show to have their final object on display on October 18, 2019. Given the international nature of this contest, shipping of the finalist's projects will be provided by Vissla *depending on the size*. International winners will be responsible for airfare from their location to the continental USA. The specifics of all aforementioned elements of any prizes in the Promotion shall be solely determined by the Sponsors. Some restrictions may apply. Prizes (listed above) are not transferable to another person or another season, and no substitutions or cash equivalents are permitted. All prizes are "AS IS" without warranty of any kind, express or implied. No substitution, exchange or transfer of prizes is permitted. The sponsors reserve the right to substitute a prize, or portions thereof, with a prize of equal or lesser value. All prizes will be awarded.
Drawing and Notification: Finalists will be selected (i) on or about September 12, 2019. The finalists will be notified by Vissla via a direct message on Instagram. The prize will be fulfilled by Vissla; however, if Vissla is unable to contact a potential grand prize winner within 5 days of notification, or if a grand prize winner fails to comply with any of the requirements, or if any prize or prize notification is returned as undeliverable, an alternate grand prize winner shall be selected. The grand prize winner consents to the use of their name, photographs, likenesses, biography, voice and/or video for advertising and promotional purposes, including online announcements, without additional compensation, except where prohibited by law. The odds of winning depend upon the number of eligible entries received. If, in the judges' opinion, there is any suspected or actual evidence of electronic or non-electronic tampering with any portion of the Promotion, or if technical difficulties compromise the integrity of the Promotion, the judges reserve the right to terminate the Promotion and conduct a random drawing to award the prizes using all online entries received as of the termination date. Should the Promotion be terminated prior to the stated expiration date, notice will be posted on the Vissla Website.
Release of Liability: By entering this Promotion, all entrants, any winners, and their family members, guests, invitees, agents, and employees release and hold harmless the Sponsors and each of the Promotion Entities, as well as the respective officers, directors, agents, employees and shareholders of the foregoing entities and all others associated with the development and execution of this Promotion from and against any and all actions, claims, and/or liability with respect to or in any way arising from participation in this Promotion and/or acceptance or use of the prizes and any related activities, including liability for personal injury, death, damages, or loss. The Sponsor, its respective affiliates, subsidiaries, parent corporation, each of the Promotion Entities, and the respective officers, directors, shareholders, dealers, distributors, employees and agents of the Promotion Entities, and are not responsible for: any incorrect or inaccurate entry information, human error, technical malfunctions, theft, tampering, destruction, or unauthorized access to, or alteration of entries.
Winner's List: On or about October 30, 2019 you may obtain the name of the prize winners, by mailing a SASE to: Vissla Upcycle Contest, 18B Journey, Aliso Viejo, CA 92656.
Sponsors: Vissla 18B Journey, Aliso Viejo, CA 92656 and Surfrider Foundation 942 Calle Negocio, Suite 350, San Clemente, CA 92673